"Svytyaz" café is situated in the hotel and provides services not only for the guests of the hotel, but also for any visitors. Hot dishes are served as well as wide variety of tasty appetizers and salads.
The café menu takes into account all the guest's preferences: in addition to rich dishes it offers light and delicious salads and also a variety of vegetarian products. The "Svytyaz" café will let you enjoy nourishing and at the same time healthy food; musical accompaniment selection will add aesthetic enjoyment to delectable flavor and nice decoration of your meal.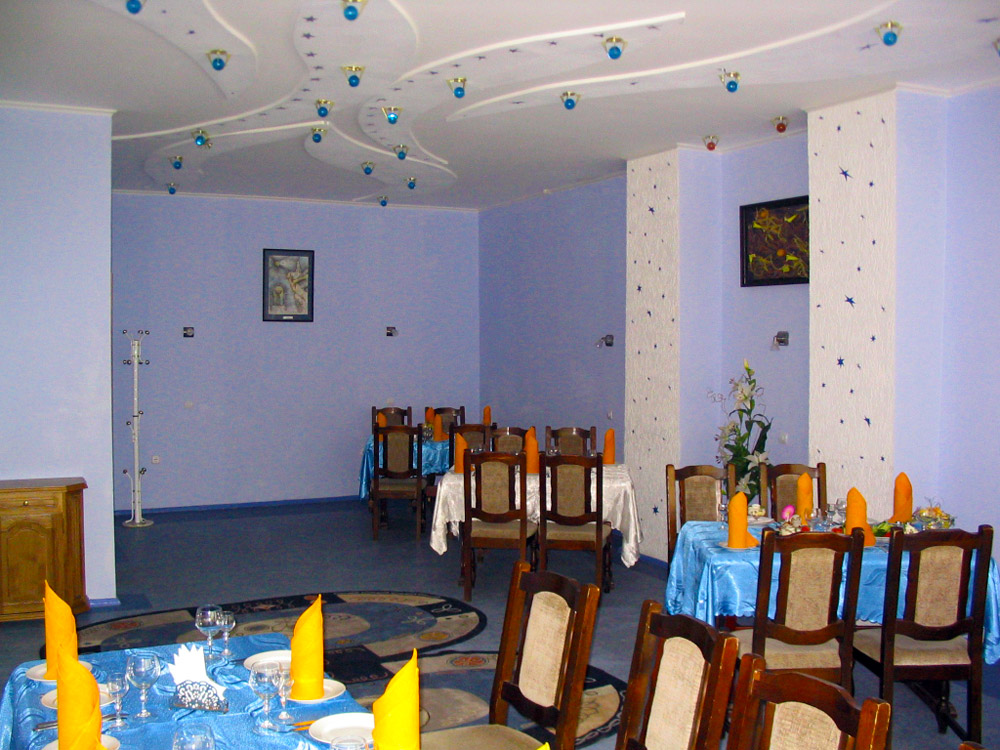 "Svytyaz" café has a big dining-hall for 100 guests, and a cozy and comfortable banquet hall for 40 seats. Big size of the rooms allow carrying out celebrations for many guests: marriages, home holidays, corporate parties, and anniversaries.
Regular customers of café "Svytyaz" get discounts for celebrations and also get special conditions of service. The café stuff is allways attentive to guests' preferences.
Working hours
:
"Svytyaz" café provides services from afternoon till midnight, serving breakfast from 8 a.m. till 10 a.m., and dinner – from 12 a.m. till 4 p.m. Those who stay for dinner get 50% discount.
Address
: Baranovichy, 50 let VLKSM str, 5
Phone number
: +375 (163) 49-09-33