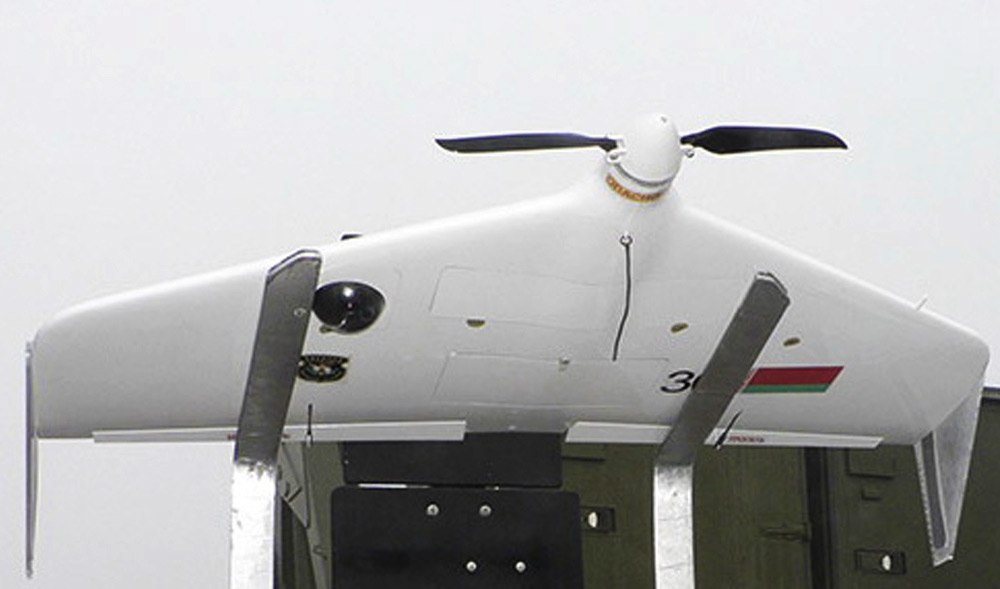 Unmanned aerial complex
VR-12 "Mosquito"
is intended for remote observation over the terrain sector selected by the operator, automatic detection of objects of observation and their location in the fixed frame of reference and subsequent transfer of the acquired information to the recipient.
SOLVED TASKS
:
Determination of object's position data;
Performance of pre-developed flight mission in the automatic mode with an option of its prompt alteration from the ground control post;
Observation and obtaining photographic coverage or video recording of the terrain;
Capture and transmission of images of ground (sea) based objects and terrain in the real time mode.
COMPOSITION OF UAC "MOSQUITO"
:
Unmanned aerial vehicle (UAV) – 2 pcs.
Ground control post (GCP) – 1 pcs.
Operational documentation – 1 pcs.
Set of spare parts, tools, appliances – 1 pcs.
Container for storing and transporting the UAC – 1 pcs.
Appliance (backpack, knapsack) for carrying the UAC (upon Customer's requirement) – 1 pcs.
Payload – TV-camera Gopro CDXY-401.
UAV

takeoff method
«Handily»

UAV

landing method
Using parachute
Takeoff and landing of

UAV

At wind speed below 15 m/s
Aircrew
Two-bladed with folded blades
Length, mm, max
580
Width, mm, max
1000
Height, mm, max
180
Takeoff weight of

UAV

, kg, max
2,8
Allowable weight of optronic system, kg, max
0,35
Deployment time, minutes
10
Average duration of flight, minutes
45
Flight altitude, m
1500
Cruising flight speed, km/h
70
Range of coverage, km
12
Accuracy of object's localization, m
30