INSTALLATION OF GOES GYROSTABILIZED SEARCH AND SURVEILLANCE SYSTEM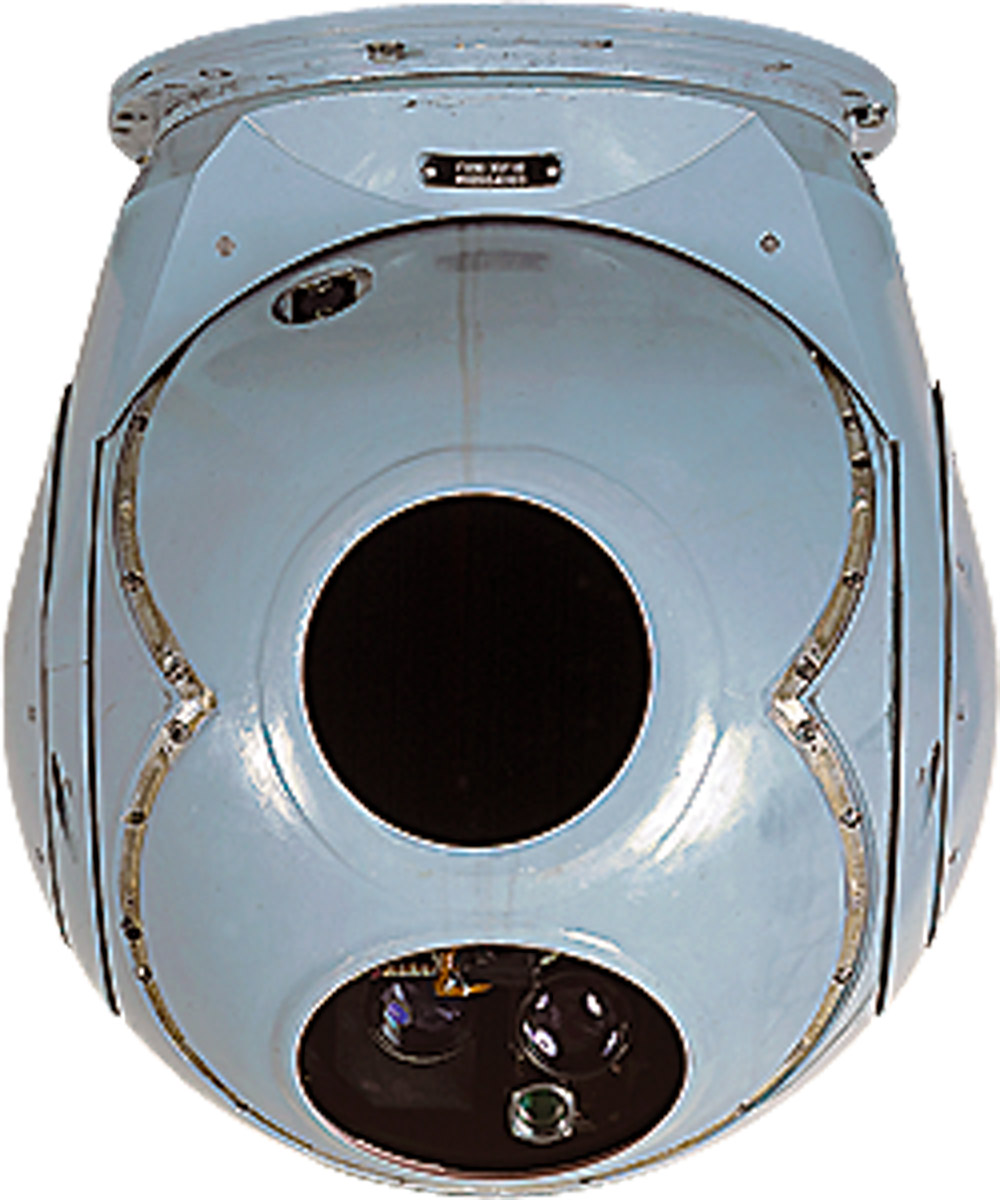 DESIGNATION
: 24-hour detection, recognition, acquisition and auto tracking of ground-based targets and obstacles on video screen, determination of slant range to objects in all seasons 24 hours a day in regular and conditionally adverse weather conditions to enable piloting, takeoff and landing (including on unprepared sites) and solution of other special missions (reconnaissance, search, troop drop etc).  
THE SYSTEM ENABLES:

24-hour observance and aiming with display of thermal image on indicators;
Control over the line-of-sight within broad limits (±230 degrees by azimuth and minus from plus 30 to minus 110 degrees by elevation);
Gyro stabilization of the line-of-sight with ± 20 arc minute accuracy;
Operation of thermal imager in wide (18x13.5 degrees) and narrow (4x3 degrees) field of view and electronic image scaling;
Target range finding enabled by laser range finder featuring ± 5 m accuracy at 10 km distance.
NAVIGATION AND ELECTRONIC INDICATION SYSTEM
The
helicopter
features new cockpit control and navigation instrumentation on the basis of multi-functional color LCDs (MFIs) with horizontal screen position and button framing.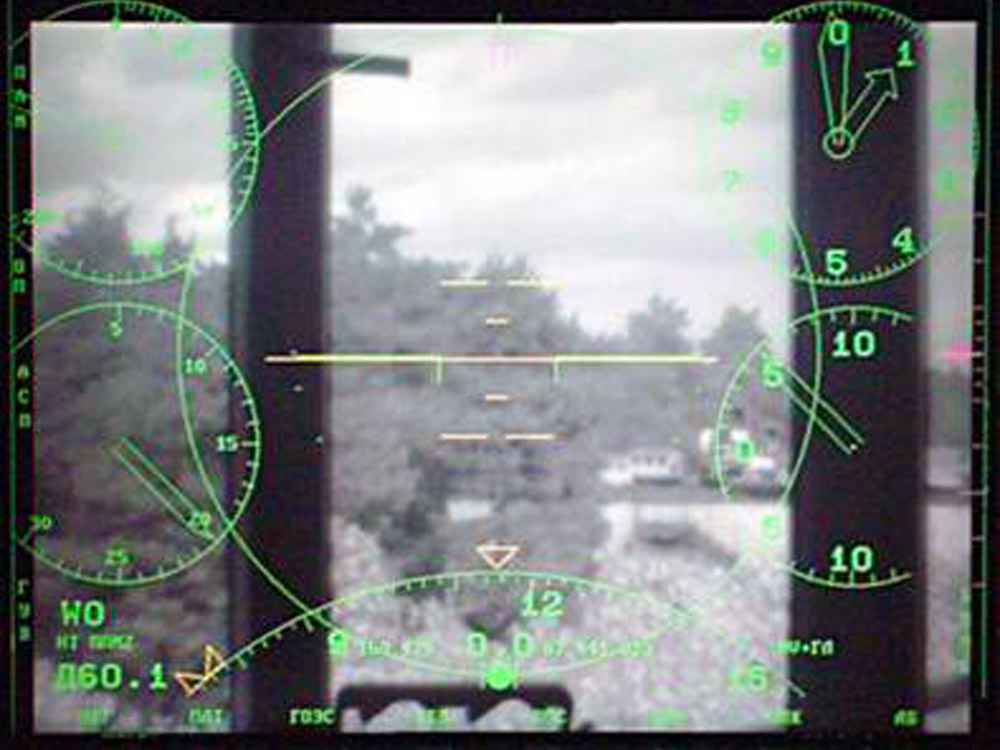 New cockpit control and navigation instrumentation increases information capacity 2-2.5 times and low flight safety during the daytime and at night.
THE SYSTEM ENABLES
:
Display of the information from goes gyrostabilized search and surveillance system on indicator (MFI);
Calculation, display on indicator (MFI) and storage of the detected object coordinates in non-volatile memory;
Helicopter guidance against ground-based object with known coordinates and automatic laying of the optronic system line-of-sight on the same;
Determination of current helicopter coordinates;
Correction of the determined current helicopter coordinates using the information from GLONASS, NAVSTAR satellite navigation system;
Computation and display of the required flight parameters for guidance to the preset point in preset time;
Computation and display on indicators (MFI) of the necessary route flight parameters;
Computation and output of control signals to autopilot for automatic route flight;
Non-volatile storage of navigation database;
Prompt changes of navigation database on ground and during the flight;
Display of pilot and navigation information, emergency, warning and alarm signals on indicators;
Computation and display of the information about achievement of reference flight parameters and operation tolerance limits on indicators (MFI);
Recording the indicator image on solid state carrier of video registration system.
SET OF NIGHT VISION EQUIPMENT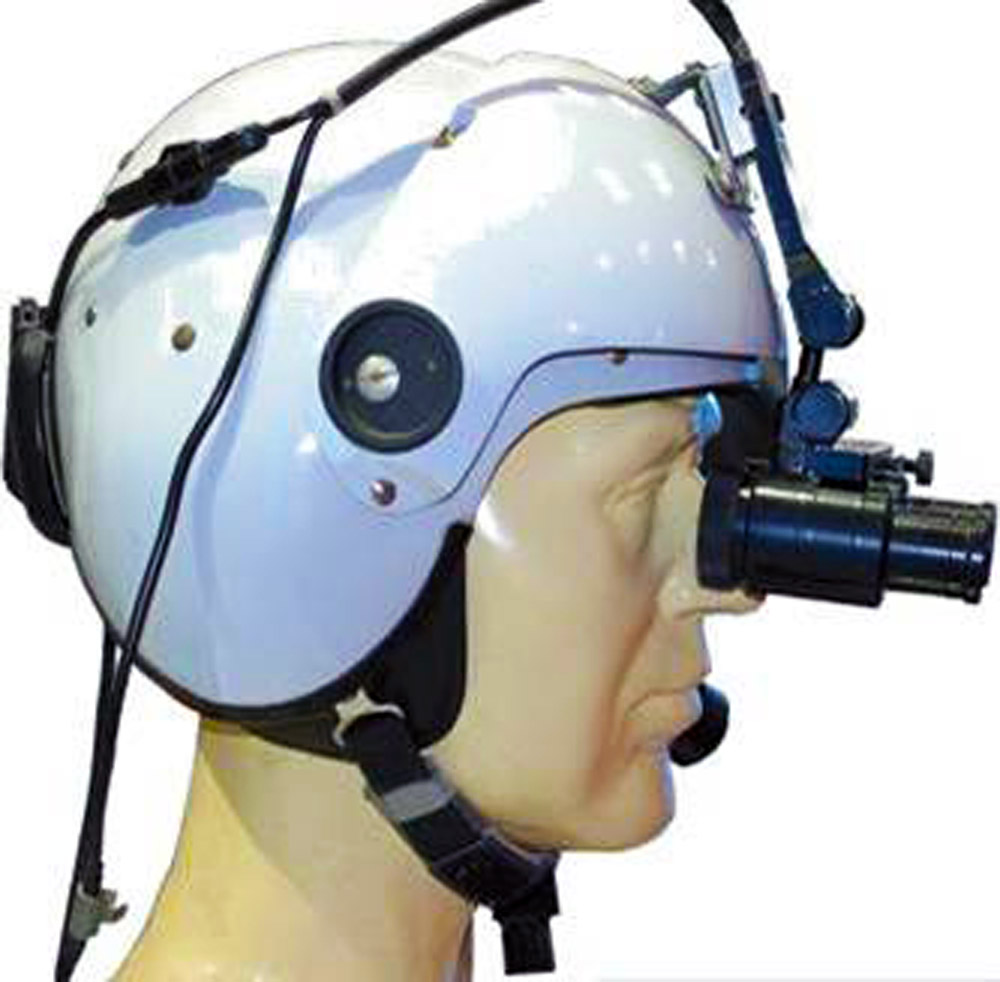 Night vision equipment enables observation of external environment of the
helicopter
at natural night illumination with maximum visibility 2-4 km to accomplish the following operations:
Takeoff, hovering and piloting within the range of altitudes from 50 to 200 m with visual control of the ground;
Approach and landing at unequipped and unenlightened sites;
Detection and recognition of power transmission line masts, trees, "KUNG" trucks and other targets against the background of the surface covered with green grass at the distance of at least 0.5 km;
Observation of external environment through night vision goggles without NVG re-focus;
Observation and reading the devices on instrumentation boards past night vision goggles.
Lighting facilities of the
helicopter
(external, internal, illumination and navigation lights) are adapted to night vision equipment.
INSTALLATION OF VIDEO REGISTRATION SYSTEM (VRS)
Flight data video registration system is intended to record the following information on changeable solid state carrier:
color display of external environment video frame and HUD information;
crew talks;
flight information obtained from on-board systems;
video registration system commands.
The information obtained by video registration system enables operative analysis of:
combat use of the helicopter (results of target attack and air reconnaissance);
emergency situations during the flight;
piloting errors.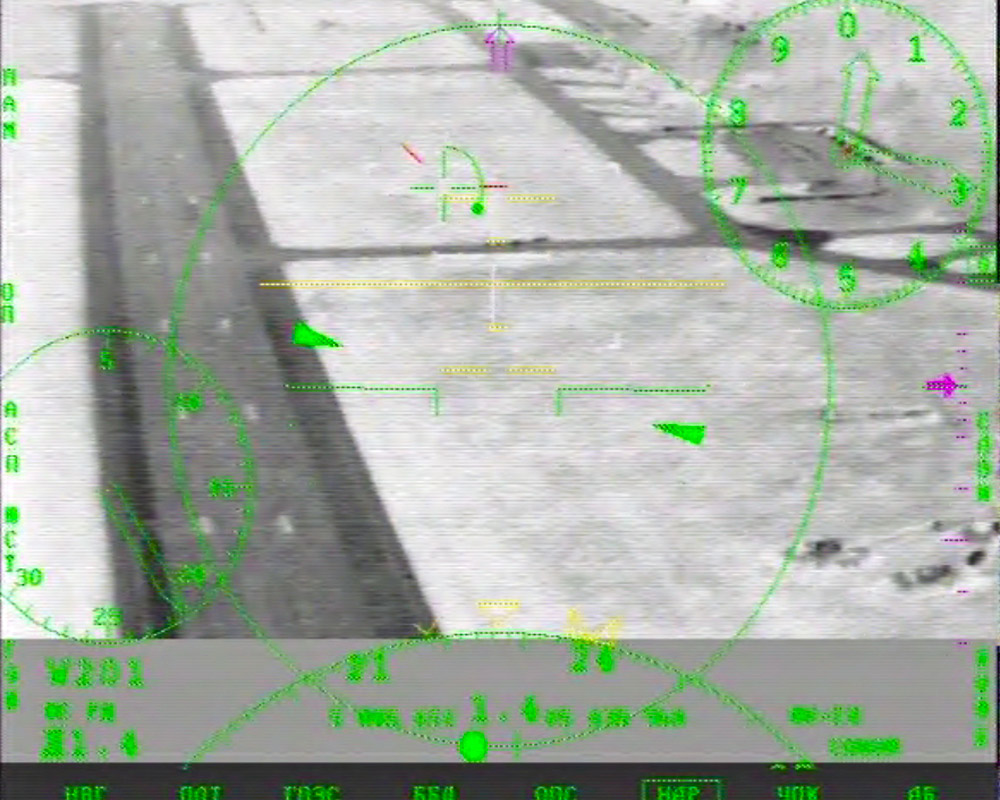 INSTALLATION OF BKS ONBOARD COMMUNICATION SYSTEM
BKS onboard communication system is intended for ECM-resistant open and encrypted voice and data radio communications for interaction with other aircraft and ground-based command posts.
«SATELLITE» ECM PROTECTION SUITE – AIRBORNE ECM PROTECTION SUITE OF THE AIRCRAFT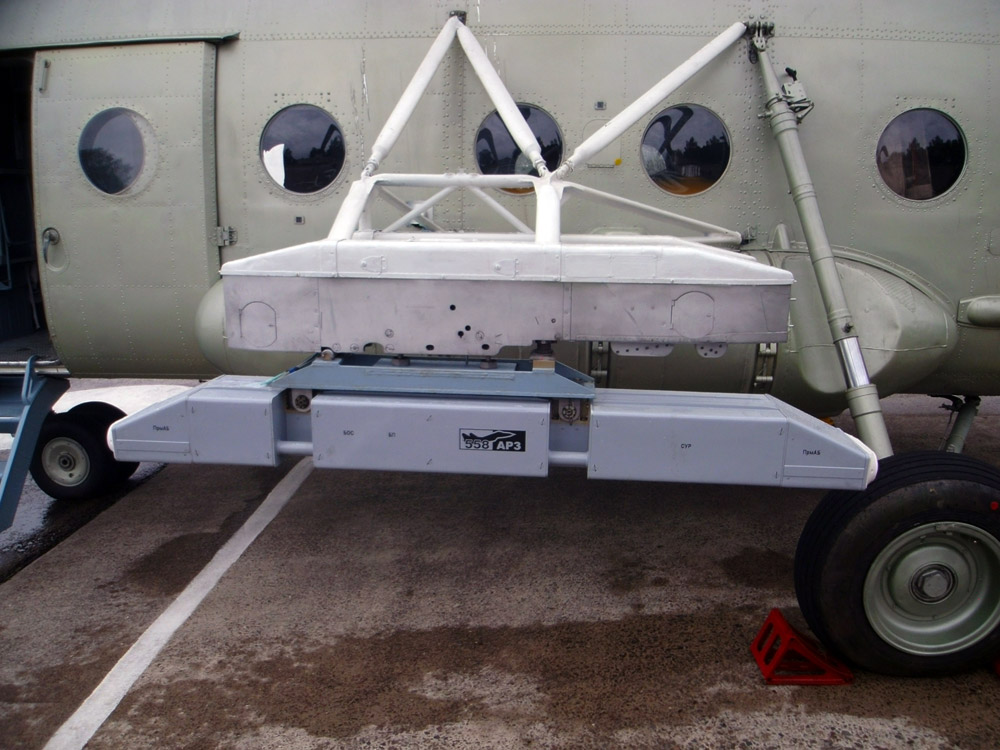 «
Satellite
» ECM protection suite is intended for ECM protection of the aircraft, whatever the type, from precision radio guided weapons launched from enemy airborne interception suites or air defense missile systems.
INSTALLATION OF «ADROS» OPTRONIC SUPPRESSION STATION
«Adros» optronic suppression station is intended to provide active protection of helicopters from missiles equipped with IR homing heads.
«Adros» station can counteract IR seekers with amplitude-phase modulation, frequency phase modulation, time pulse modulation and highly jam-resistant heads. «Adros» station discontinues target acquisition on the flight path of «Stinger» (frequency phase modulation), «Igla» (time pulse modulation), «Igla-1» (frequency phase modulation), R-60 (frequency phase modulation), R-60М (frequency phase modulation), R-73 (time pulse modulation), «Sidewinder» (amplitude-phase modulation) and other missiles. Meanwhile, the system does not require considerable prevalence of station emissions (noise signal) over radiation of the protected
helicopter
engines (target signal).
Efficiency of the station is achieved by new method of optronic suppression and advanced design of electronically controlled modulator based on programmable processors.
«ADROS» OPTRONIC SUPPRESSION STATION

Suppressed types of missiles (stations): «Sidewinder», «Strela-2М», «Python», «Chaparral», «Stinger», «Red Eye», «Igla», «Igla-1», R-60, R-60М, R-73
Probability of attack repeal: 0,8

BUR FLIGHT DATA RECORDING SYSTEM. THE SYSTEM ENABLES
:
Integration of additional sensors and gauges to obtain more valid information about the condition of the systems and equipment during the flight and to maintain airworthiness of the helicopter;
Highly accurate registration of parameters (max error 1%);
Use of advanced automated flight data processing equipment (the data are processed with specialized hard- and software suites like «DVINA-М» automated flight data processing system);
considerable decrease in decoding time and data processing;
absolute guarantee of data saving in aircraft accidents.
«DVINA-М» AUTOMATED FLIGHT DATA PROCESSING SYSTEM
The system is intended for reading, prompt processing and storage of flight data registered by «Tester», «Gamma», «MSPR-64», «SOK UBD», «Ekran», BUR-4, BR-4Т-3, BUR-1-2 air borne devices.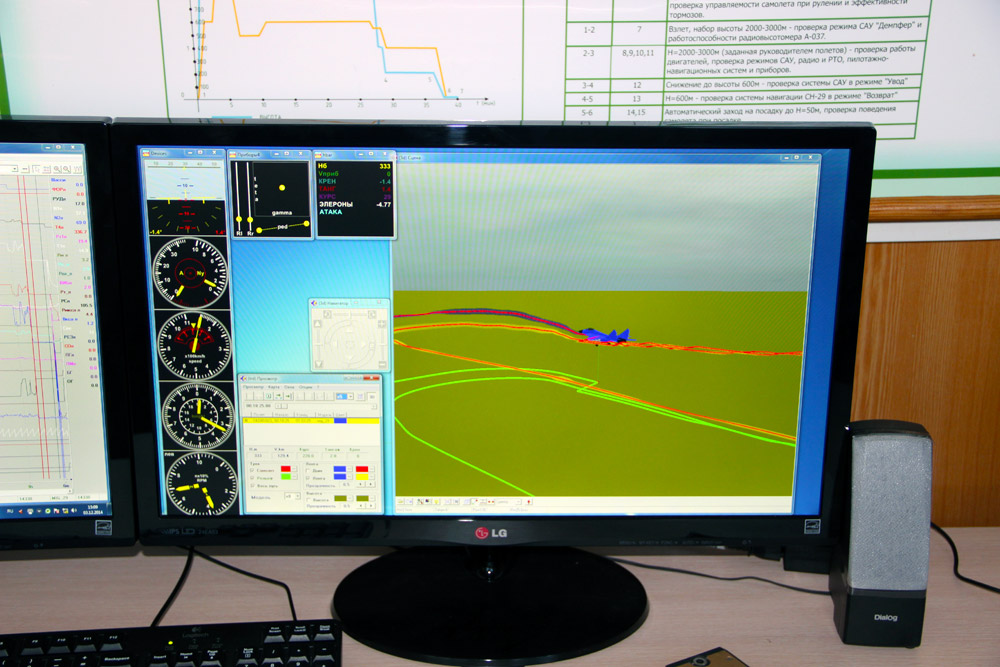 «DVINA-М» FLIGHT DATA PROCESSING SYSTEM