Objective of
Su-22 aircraft
upgrade is to increase combat efficiency of the
aircraft
against ground-based targets.
IMPLEMENTATION OF NEW OPERATION MODES IN Su-22 AIRCRAFT SIGHTING NAVIGATION SYSTEM
Extension of combat potentials by provision of 24-hour all weather capability;
Increase in maximum bomb drop altitude from 2000 to 5000 m.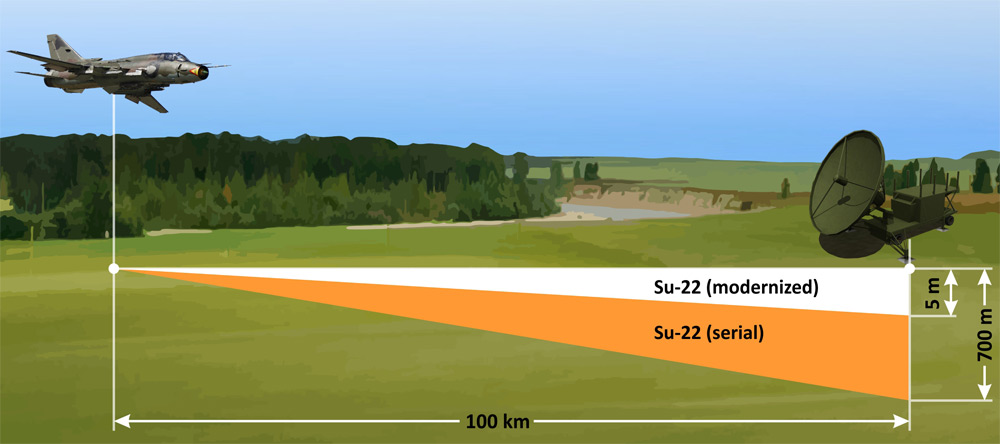 ENHANCEMENT OF FLIGHT DATA RECORDING AND PROCESSING SYSTEM
The system enables:
Registration of parameters with improved accuracy on solid state carrier;
Complete guarantee of data safety in case of sever air accidents;
Considerable reduction of data decryption and processing time;
Considerable reduction of flight preparation time.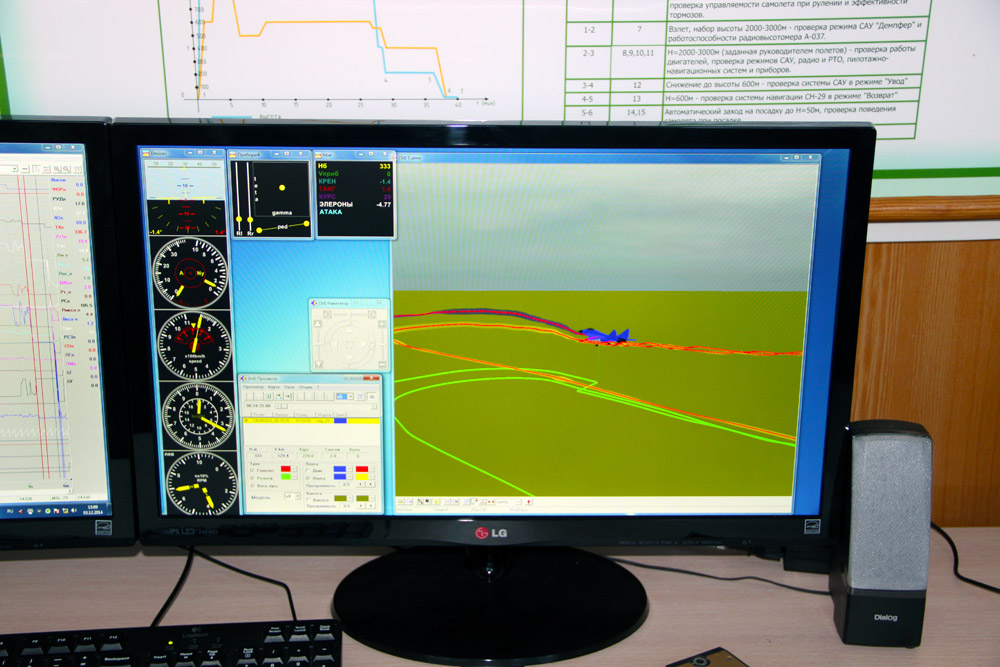 Control over flight crew actions with the help of "Dvina-M" system
VIDEO REGISTRATION SYSTEM

The system enables registration of communication audio signals and video information for objective control and post-flight analysis.
The system enables on-board recording of crew communications and video information displayed on head-up display and external environment.

COCKPIT CONTROL AND NAVIGATION INSTRUMENTATION OF UPGRADED Su-22 AIRCRAFT
«SATELLITE» ECM PROTECTION SUITE – AIRBORNE ECM PROTECTION SUITE OF THE AIRCRAFT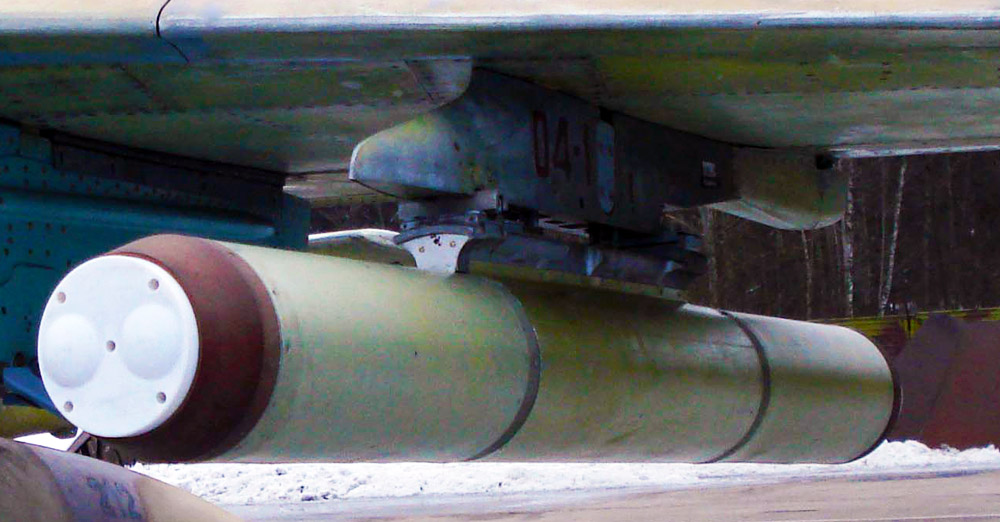 «
Satellite
» ECM protection suite is intended for ECM protection of the
aircraft
, whatever the type, from precision radio guided weapons launched from enemy airborne interception suites or air defense missile systems.